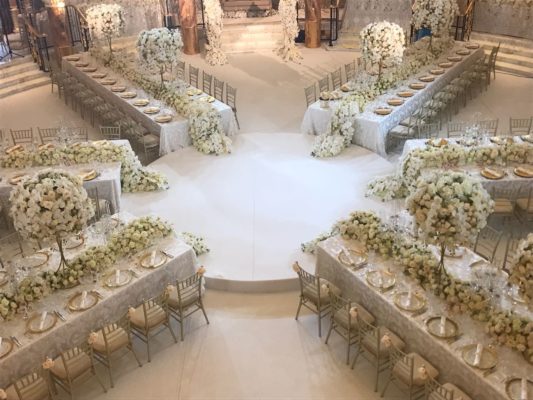 The elegance of your event and the comfort of your wedding guests are mostly dependent on the quality of furniture you use for the occasion. The best thing about being in Dubai is there are reputable event rental companies who will readily assist you in choosing and setting up the fixtures for your ceremony and reception venues. This will save you great time and energy as you plan for your next event and on top of these, most companies will also help you save money by providing full service. We, at Areeka Event Rentals, will be glad to provide you cost-effective event furniture and décor rental while ensuring that you get the high-quality products you deserve. Once you have us in mind to help you get through the details of your upcoming event, all you need to do are these simple things:
Go over the inventory of products – Having been involved actively in the event industry for quite some time,
Areeka Event Rentals is a seasoned wedding furniture rental provider. We carry a wide variety of products with competitive rental prices to suit an array of wedding concepts and themes. Through the years, we continue delivering the highest quality items through constant innovation and utmost attention to even the smallest of details. Our team is here to meet your standards in terms of quality and product condition at varying rental prices, to suit your requirements. This is our way to deliver your needs and transform your venue into something out of a dream wedding.
Verify the flexibility of the venue – You can save money and avoid a lot of stress and frustration by simply checking with your venue on when they can receive your furniture delivery and release them after the event. We, at Areeka Event Rentals, are very flexible when it comes to delivery, set-up and pick up timings. Let us know your most preferred time and count that we will be there.
Pick Dual-Purpose Seating – There are certain types of chairs and furniture pieces that are useful for both the ceremony and reception. This will help you eliminate the need to spend on multiple sets of chairs and furniture pieces when a discreet venue changeover is all that is required. Simply ensure that the venue can accommodate the changeover process and Areeka Event Rentals will be with you to make it happen.
Consider Round Tables – Some wedding venues will leave you with very little room to work on your seating arrangement. Don't sweat it! You can always consider round tables. Place 60-inch and 72-inch round tables in alternates and you will end up with a whimsical effect. Add a touch of fun and you should end up having a striking visual element.
Rent furniture only from a single provider – Working with several wedding furniture rental companies will potentially increase your delivery and set-up costs. It will also require you to coordinate with several teams during set ups. Make things simple by having a single furniture rental company to do the full setup. We, at Areeka Event Rentals, will send you a professional team who give you the best possible event setup, minus all the confusion that working with several companies may cause.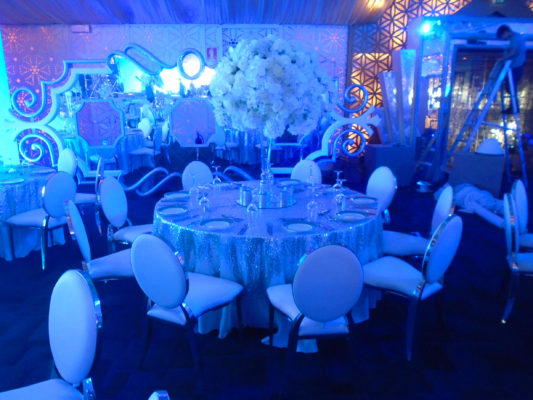 About the Author
Areeka Event Rentals offers premium quality furniture and accessories on rent for corporate events, conferences, exhibitions, private parties, weddings and outdoor events. Our team of dedicated specialists will be happy to assist you in selecting from a wide range of stylish products to elevate your event to the highest level. Call us on 04 832 6646 to book the furniture for your event in advance.