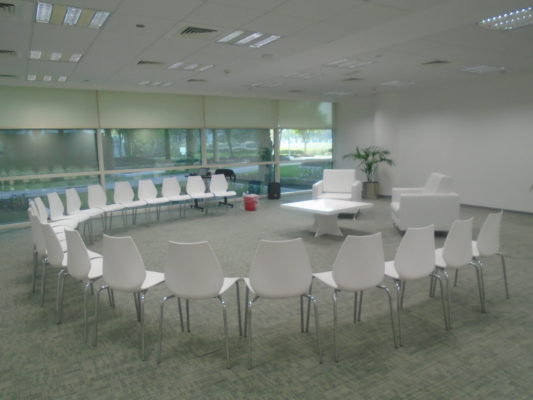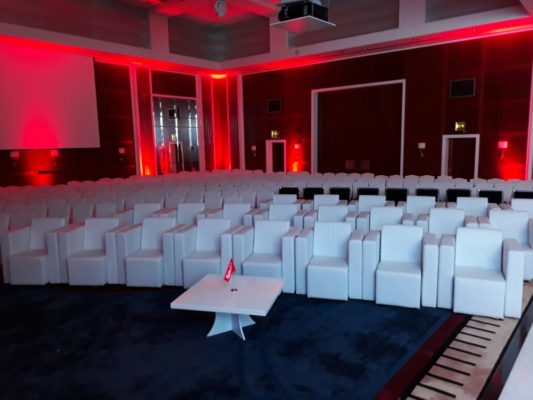 Corporate Conference Set Up
Your upcoming corporate event is an opportunity to impress your clients and guests. Renting the right furniture is essential; you want the items that will ensure the comfort and provide convenience for everyone in attendance. Working with us, a well-established and experienced furniture hire service that can help you get started in choosing the most powerful pieces to rent for your next corporate event. We can provide dependable design solutions that will make the occasion memorable and the talk-of-town for weeks. Check out these four suggestions in furniture items you can consider renting for your corporate event:
Stylish chairs – Go for modern and contemporary folding chairs and arm chairs, or designer chairs that have ample cushioning to keep everyone comfortable. Some furniture hires services carry classroom desk chairs too, which can be practical if your guests will need to take down notes and you want to do away with conventional tables.
.Ergonomic desks – A corporate event will need tables where guests can prop up their papers and laptops, and comfortably use them while seated. Consider contemporary style desks that can also serve as a dining table, in case you plan to serve some food and beverages during a meeting or seminar.
Adjustable staging panels – Instead of going for traditional staging platforms, go for versatile staging panels you can adjust to fit your unique requirements. They can be customised in different layouts and heights of up to a metre, and they can be laid out on a range of bases, including slopes and outdoor areas. They are easy and quick to set up, too.
Exhibition furniture – Stylish pedestals, podiums, LED bars, and stanchion poles are essential pieces for your next corporate event. They add an element of style and texture to wherever you choose to set them up, and they make the corporate event less boring and more welcoming.